Until I became a mommy to a little girl, I didn't realize the significance of the hairbow. My family all thinks I'm mad when Sydney can't step foot out of the house, none the less the crib, without her hair pretties. (In my defense, the little beauty looks like "Cousin It" with nothing to hold back the luscious locks!) But really, doesn't it just warm your heart to see a little girl who just has a big pretty bow to finish off her outfit?! I mean, you can't tell me that you would possibly leave the house in a beautiful dress or outfit, without having that perfect pair of shoes or purse to make it even more fabulous, right? Anyway, all that said, bows are an important staple in our household and they are an investment! :) Check out my newly found FAVORITE bow designer!
Meg from
http://my2redheadsbowtique.com/
(Who is also my groupie in On The Avenue)
Here is one of the fabulous bow sets I got in the mail today. They have got to be my favorite yet. Even though they are just pure white, they are adorable! And so detailed for such a small bow!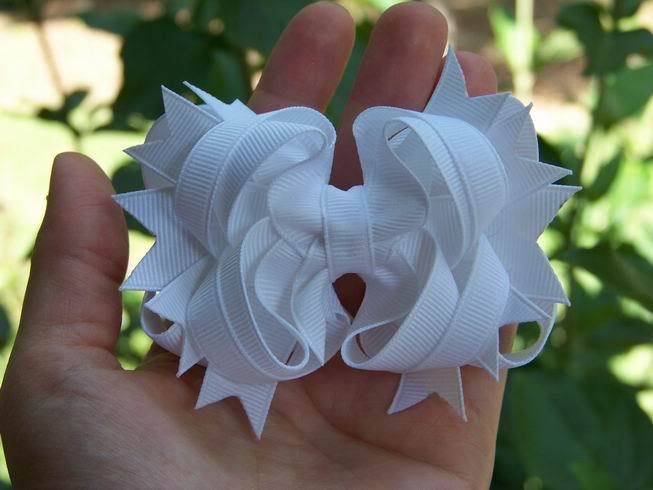 Also, I just wanted to post a note for one of my favorite customers, Cem, your peasant tops are on the way! ;) Here is a sneak peek! I'm crazy for peasant tops...and so is she! They are so versitile and SO cute with those little cap sleeves!